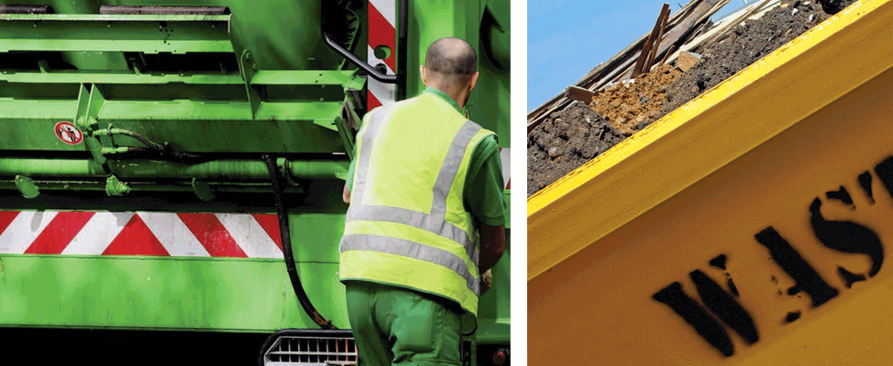 Wasteline is a separate specialist wording from DCL for clients who are involved in the carriage of hazardous goods. The Wasteline policy automatically provides additional covers that would otherwise have to be requested on our standard wording.
The Wasteline wording was created following demand from our partner brokers for an alternative to the more traditional offers available in the market and possibly remains the most exclusive.
Wasteline is backed by Great Lakes Insurance UK Limited providing excellent security for your client and can accommodate risks who derive up to 100% of their turnover from the carriage of ADR categorised goods or who have vehicles whose sole use is the carriage of such goods.
It is important to remember that many risks disclosing a small amount of hazardous exposure can still be quoted on our normal contract.  Please ensure to specifically request Wasteline for your client should their business operations not require specialist cover as standard.
Some of the benefits of Wasteline are the automatic inclusion of:
Spillage, Leakage & Tipping risks
Cross Liabilities
UK based specialist 24/7 claims line
Cover for theft whilst vehicle being used as a 'tool of trade'
Cover for lost or stolen keys
Attached & detached cover for unspecified trailers
Driver Death Benefits (Comp cover only)
Extended third party property limits of
– £20million for Commercial Vehicles
–  £5million for the carriage of Hazardous Goods
Corporate manslaughter
(included at the insurer's discretion)
ADR & DGSA specialists on call 24/7 via our award winning dedicated claims network ready to respond to all types of hazardous incidents
As with most other DCL contracts we can usually provide Full EU cover and our fantastic 'Any Licenced driver' wording.  Clients can also benefit from a 'Treble 20' 3 year stability plan and in-house finance options via Carraig Premium Finance.